Mata Samatua
TereOra Life's Journey Counselling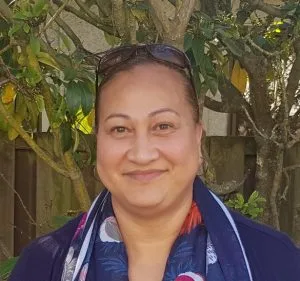 You Deserve to Feel Great. I'm Here to Help.
Kia Orana. I was born and raised on the idyllic island of Rarotonga, Cook Islands and migrated to New Zealand at the age of eight. Growing up I always had a sense of not quite fitting in, belonging nor being understood – hence why connection and the space to be your authentic self is so important to me. My vision is "a world full of happy people living their best life" I support you to achieve your goals by creating a safe space for you to talk openly, without judgement, preconceived ideas, nor a cookie-cutter response, in order to free yourself from whatever may be holding you back. Although my base modality is Person-Centred, I believe that one size does not fit all and below are just a few of the proven and well-researched modalities that I draw from, to suit your needs:
Narrative
F.A.C.T
Te Whare Tapa Wha
Fonofale
Emotionally Focused Therapy
I am particularly interested in working alongside individuals and couples who are facing everyday challenges from life, work or home: Life stresses, life transitions, anxieties ( particularly social anxiety), grief, trauma, and addictions. in the words of my past clients " I use to feel completely lost, alone and everything seemed so overwhelming. I siding know what I was doing and Mata helped me to figure it out. Not only do I know what I'm doing but also know who I am and most importantly my worth." By getting to know each other and ensuring we are a good fit, only then can your journey begin so, call or email me for an initial 30min free appointment to see if and how might work together, either face to face or online.
Address
193 Marshland Road, Shirley, Christchurch 8083
Hours
Mon – Fri: 10am – 9pm
Weekends: 10am – 3m